Some of the spaces that Adam James Sorensen shares are as wide as the mouth of a canyon, easily accessed and open to us without posing any danger. My favorites, though, are the ones I have to squeeze into with caution and care, trying to connect to the pain, nostalgia and truth about us all that's not quite so comfortable.
– Bob Hill
As Sorensen's lyrics navigate through personal terrain, the subtle tone of his voice carries a warmth that embraces the listener. Returning to Chicago, his native home, was the catalyst for writing and recording his debut, MIDWEST. Evoking a strong melancholic undercurrent, MIDWEST offers the songwriter's observations with a reflective and honest fragility.
Midwest speaks with chilly eloquence and eerie precision. It's a lovely record.

– Jerome Clark (Rambles.net)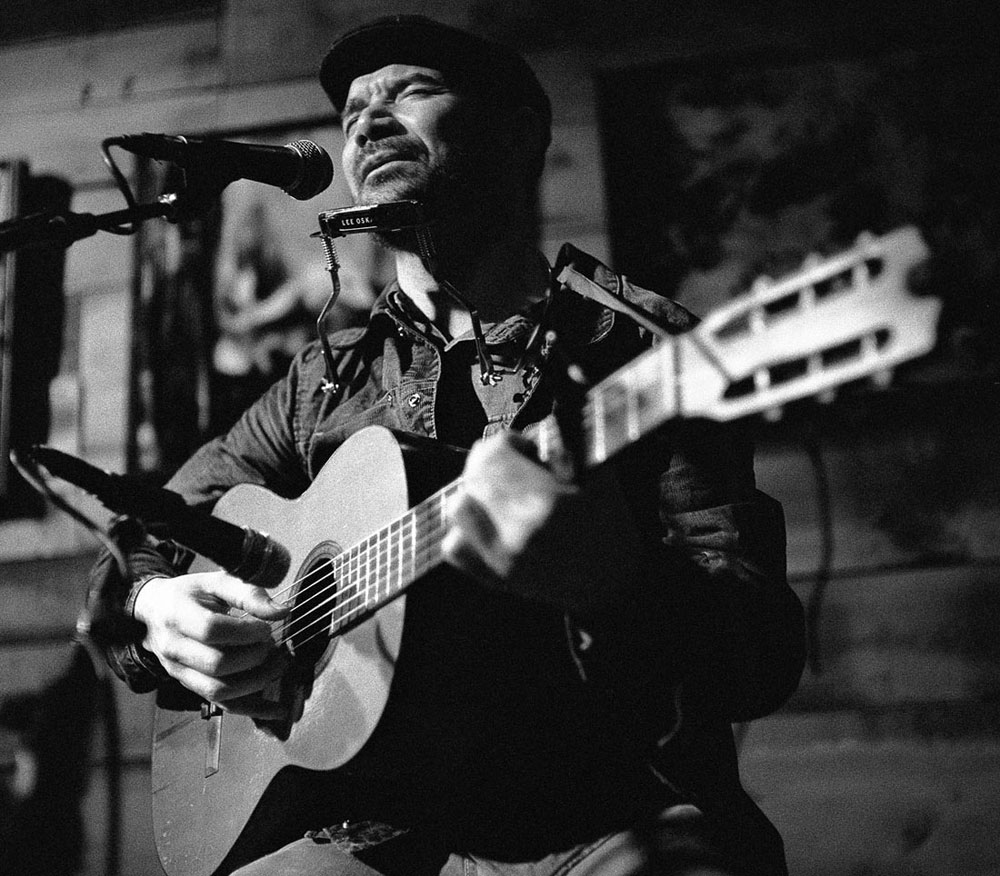 MIDWEST has a lush and distinctive sound, beautifully described as " Defiantly Mellow " by Americana UK. Sorensen carefully steeps his poetry in a well of murky water, creating an atmosphere that Antoine Legat (rootstime.be) refers to as " balm for the wounded soul ". The album was recorded at Forgiveness Studio with renowned indie folk producer Evan Brubaker (Edie Carey, Rachel Harrington), and features a remarkable line-up of guest musicians that include violinist/violist Eyvind Kang (Bill Frisell, Beck, John Zorn), multi-instrumentalist Mark Spencer (Son Volt, Laura Cantrell, The Blood Oranges), cellist Christopher Hoffman (Henry Threadgill, Ryan Scott), Seattle singer/songwriter Rachel Harrington & mandolin legend Don Stiernberg.